About the Studio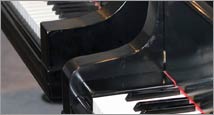 Find out more about the Janovsky Studio!

FIND OUT MORE!
---

Discography
Discover Martin and Jana Janovsky's entire musical journey through the years in their diverse recorded catalog.

FIND OUT MORE!
---

Contact Us
Email, call, connect or find the studio.

CONTACT US!
---

Discography

A Classic Christmas-In Concert

Martin Janovsky & Trevor Wingerter

Bring Him Home • Jesus Loves The Little Children • Music of the Night • Children Go Where I Send Thee • Christmas Song • Winter Wonderland Medley • I Heard The Bells On Christmas Day • O Holy Night • Night Of Silence/Silent Night • Peace On Earth/Little Drummer Boy • Please Come Home For Christmas • Sorry Seems to Be the Hardest Word

---
Strings & Hammers

Martin Janovsky

Music Box Dancer • Bugatti Step • Root Beer Rag • 12th Street Rag • Webber Medley • Maple Leaf Rag • Accordion Medley • The Entertainer • Hooked on Classics • Palm Leaf Rag • Solace

---
Wonderful World

Martin Janovsky

Bumble Boogie • Play, Piano, Play • Blueberry Hill • Csardas • Classics Medley • Easy Winners • Krajanek Polka • Malaguena • Original Rags • What A Wonderful World

---
Home for the Holidays

Martin Janovsky

White Christmas• Carol Of The Bells • Silent Nigh • Winter Wonderland • Kolokolcik • Santa Claus Medley • I'll Be Home For Christmas • Christ Was Born • Gift for Jesus • Lullaby for Jesus • Czech Carols Medley

---
Martin Janovsky Orchestra

Martin Janovsky Orchestra

Unforgettable • Dark Eyes •L-O-V-E • Orange Colored Sky • Quiet Now • Paper Moon • I Got Rhythm • Don't Get Around Much Anymore • Three Preludes (1) • Three Preludes (2) • Three Preludes (3) • Fascinating Rhythm • Route 66

---
Iko Iko

Jana Janovsky

Iko, Iko • Nothing's Too Good For My Baby • Scotch and Soda • Route 66 • Walking After Midnight • Don't It Make My Brown Eyes Blue • It's Just Too Good To Be True • Don't Know Why • Could I Have This Dance • The Nearness Of You

---
The Gift

The Aldrigde Sisters

White Christmas • What Child is This • Santa Claus is Coming to Town • Kolokolcik • Christmas Island • Silver Bells • Silent Night • Hush-a-bye Wee Jesus • I'll be Home for Christmas • The Gift • Jingle Bell Rock • Another Silent Night • Blue Christmas • Away in a Manger

---

Janovsky Acts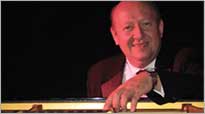 Martin's love of music and performing means that he has always had a lot of musical projects in the works.

FIND OUT MORE!
---

Upcoming Live
Find upcoming perfomances of Martin, Hipcheck and the Martin Janovsky Orchestra.

FIND PERFORMANCES!
---