About the Studio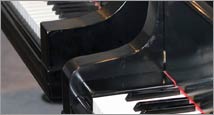 Find out more about the Janovsky Studio!

FIND OUT MORE!
---

Discography
Discover Martin and Jana Janovsky's entire musical journey through the years in their diverse recorded catalog.

FIND OUT MORE!
---

Contact Us
Email, call, connect or find the studio.

CONTACT US!
---

Janovsky Acts
The Martin Janovsky Show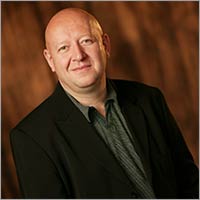 Travel wih Martin around the world as he takes you on a musical journey through different countries and styles. From ragtime to classical medleys, the sound of the sweet French accordion to the comtemporary piano hits of the 21st century with a touch of melancholy Andrew Lloyd Webber classics, Martin's repertoire is accessible to any listener. Martin's misunderstanding of the English language lets him weave his life story full of humour and satire as a connection between the songs. His routine is developed by giving new perspective to old sayings.


Hipcheck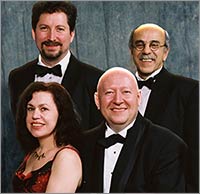 Saskatoon's premier dance band features Martin, Kenny Marco, Jana Janovsky and Roy Sydiaha. Originally established to entertain at the Saskatchewan Pavillion at Expo 86 in Vancouver, Hipcheck has gone on to perform with Colin James, Connie Kalder, Billy Andrusco, and Herni Loiselle. Since 1988 the quartet has performed and recorded in Saskatoon.
The Martin Janovsky Orchestra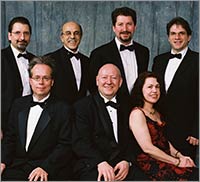 For special occasions Hipcheck adds a 3 piece horn section and uses Martin's own arrangements to deliver a variety of material. The Martin Janovsky Orchestra is featured each year during the Sask Tel Saskatchewan Jazz Festival and also has a vast and growing corporate clientelle including: SaskPower, St. Paul's Hospital Foundation, Canadian Institute of Mining and the Canadian Cystic Fibrosis Foundation.
Bookings:
(306) 374-1646
m.janovsky@shaw.ca

Quote
"He is one of a kind, an excellent pianist and very entertaining comedian. It is the only Christmas Party I have been at that our entertainment got a standing ovation!"
- Deloitte & Touche
---

Upcoming Live
Find upcoming perfomances of Martin, Hipcheck and the Martin Janovsky Orchestra.

FIND PERFORMANCES!
---

Biography
More information on Martin, his history and background.

FIND OUT MORE!
---